Home automation is a technology that has been around for decades, but has only recently become a must-have in today's smart homes.

An automated home coordinates security, temperatures, lighting, and audio systems automatically for safety, energy savings, and convenience. A home automation system can take the place of a standard security system, or if desired, work with an existing one. For an affordable price, it greatly increases the value, safety, and energy efficiency of your home.
Is the system easy to understand and operate?
Absolutely. Even young children can learn and understand how to use the basic features of the system. Day-to-day events are controlled with one button, while more specific activities are menu-driven to change temperatures, lights, audio, and more.
Can the system be controlled over the Internet or by telephone?
Yes. Many home automation systems can be accessed and controlled via the Internet or through a simple telephone call. This allows you to check and adjust lights, temperature, security, view cameras, and more from any computer in the world or even via your smartphone or iPhone!
Additionally, your home automation system can even contact you! For instance, it can call you to let you know when the kids have arrived home from school, send you an e-mail if the power goes out, or text you if the heat stops working, just for example. Other options are only limited by your imagination.

Today's home automation technology can not only provide convenience to you, but also help to promote safety and conserve energy.
Here are just a few examples of tasks we can perform for you with a home automation system:

~ Turn on lights to predetermined lighting scenes with the press of a button, by motion, or by time of day

~ When on vacation, have lights change perodically to create a 'lived-in' look

~ Never come home to a dark house again! Use a keychain remote to turn on desired lights when pulling in the driveway

~ Hear a noise outside? Turn on all your exterior lights from a button on your nightstand!

~ Leaving for the day? Press one button by the door to turn off unnecessary lights, and turn down the heat automatically.
~ For persons observing Shabbat, home automation systems are able to provide control of lighting, HVAC, and other household tasks based on time of day or other passive methods, instead of environmental control methods (such as motion detection) which are prohibited.

~ Are you a second homeowner? With home automation, you can control lights, applicances, heating and cooling from a telephone or over the internet from anywhere in the world!

... and anything else limited only by your imagination!
Find out more about home automation systems installed by Wurtsboro Electric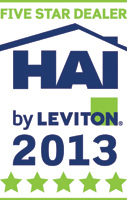 We proudly install home automation equipment manufactured by HAI. Since this type of equipment utilizes existing wiring, it is an inexpensive addition for existing homes as well as for use in new construction. We also offer a home automation system to fit every budget. In fact, if used properly, your system can practically pay for itself in energy savings, while increasing the value of your home. Please feel free to
contact us
for more information about this cutting-edge technology.

Licensed electricians serving Orange county, Sullivan county, and Ulster county in New York
(845) 888-8000
_________________________________________________________________________________________________

All information contained within this site ©2004-2016, Wurtsboro Electric Service, Inc. All rights reserved.
Reproducing or duplicating any information contained herein is prohibited by law.