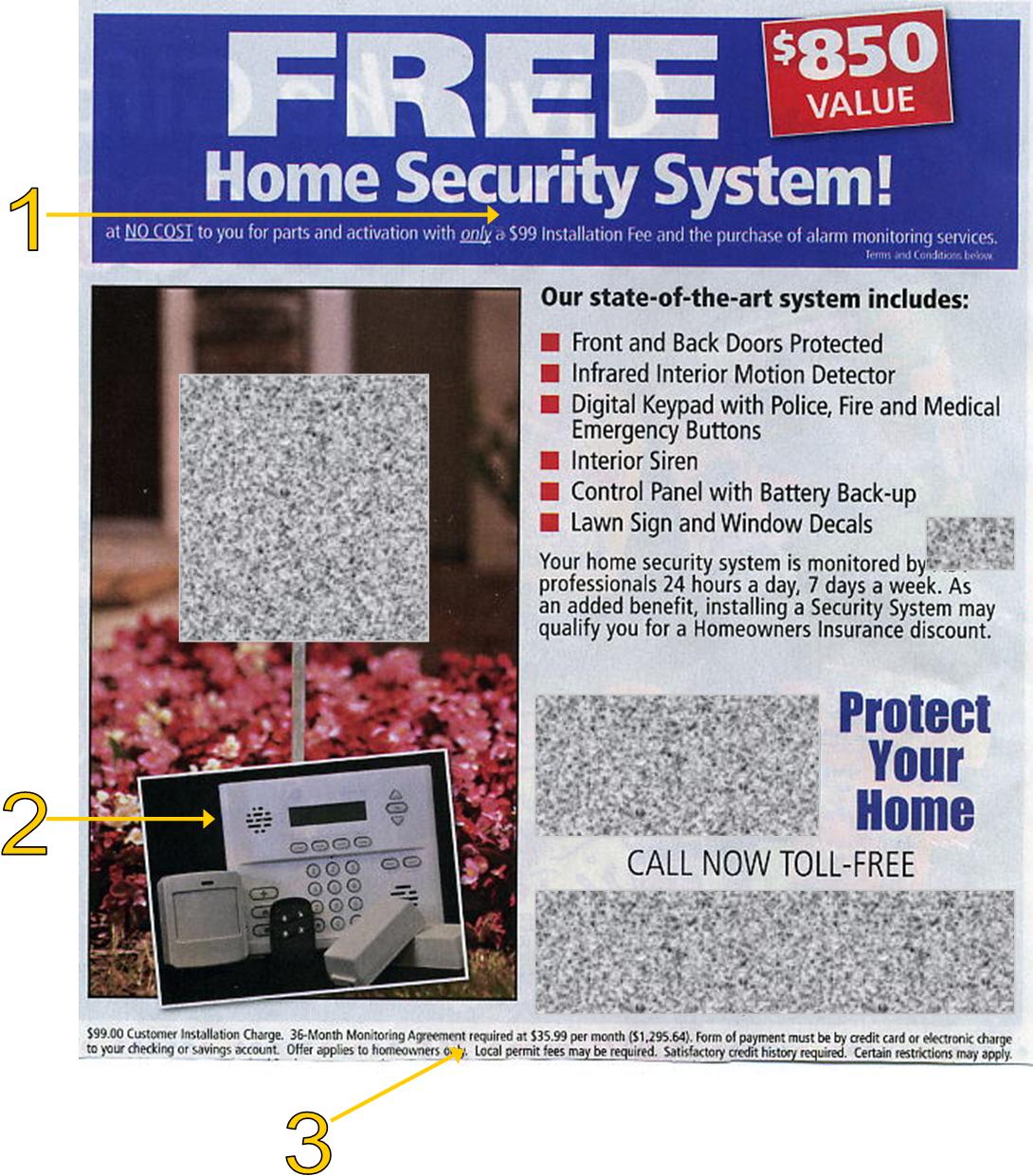 1. OK… so far, this 'free' security system is costing you $99.00 due to their 'customer installation charge'.
2. The security system used in this offer is what we call a bare-bones basic panel. In larger quantities, these systems can usually be purchased wholesale for less than $100. Options and features are few, and future upgrade possibilities are very limited with this type of equipment. In our opinion, if you're serious about protecting your home, this is not necessarily the best panel for you.
3. Here's the big one: monitoring fees. Did you ever wonder how any company could afford to give you a security system for free? It's because they're making a large profit on the monitoring fees that they're charging you! Obviously, for any security system to be effective, you'll want to have it monitored. BUT… the fees you're charged can vary greatly from one company to another. For instance, our security system customers pay only $15.54 per month on our annual payment plan. This is $20.45 per month LESS than is charged by the company in this advertisement! Now multiply that over the life of the agreement (3 years) and that higher monitoring fee balloons to $736.00. Finally, keeping in mind that most people keep their security systems for a minimum of 12 years, this means that you would be paying an additional $2,944.80 for that 'free' system!!